You might have wondered how the professional photographer delivers awesome quality photographs time and over again.
However, you may wonder why you often fail to churn out great pictures each time even though you have the latest single-lens reflex digital camera and use the best flashlight along with a bounce adapter with accessories like lenses (macro, zoom, telephoto, wide-angle), filters, and studio umbrellas.
Be prepared for a surprise when you visit the home of a photographer friend and find him seated beside his computer, retouching photographs he had taken the previous day.
You might not believe that most professionals have full knowledge of lighting and photo shooting angles, but most of them are rarely able to click stunning photographs at the first instance.
Aurora HDR is a joint project between Skylum and Trey Ratcliff to produce the most powerful, simple and fast HDR photo editing software in the world for Mac and PC. Skylum is one of the world's leading developers of consumer and professional photography software, serving Mac, Windows, and enterprise customers worldwide. Aurora HDR is the latest version of the highly specialised software that allows you to create top-quality HDR images. Aurora HDR is developed by Skylum, who are the masterminds behind Luminar 4 photo-editing software and six other image processing apps.
They use special software to edit the digital photographs to remove unnecessary background as well as make color correction with the help of color, hue, and saturation controls available in those programs.
Once done, they save the RAW images in .jpeg format and send it to a processing studio to print the digital photographs on high quality glossy or matte paper.
You too can achieve the same quality photographs as those shot by professionals with the help of two of the leading photo editing programs, Luminar and Aurora.
Quickly Navigate to:
Is Luminar Better than Aurora?
Go through this Luminar versus Aurora comparison to find out which is best and if Luminar is better than Aurora or vice versa. I shall be reviewing both of them separately, and then highlight the differences between the two so that you can decide which one best suits your requirements. By the way, Skylum produces both these programs.
What is the Difference Between Luminar and Aurora?
The major difference between these two offerings from Skylum is that Aurora HDR is exceptional when merging multiple images and is designed for more enhanced details and toning whereas Luminar allows for starting editing and enhancements with single exposures and more stylistic editing. Both programs can be combined.
If you have bracketed photos to merge, Aurora HDR will still be useful to you when using the released Luminar AI.
Luminar 4

Luminar 4, being marketed as an alternative to Adobe's offering has caused a stir in the market. Thanks to the Adobe Lr-esque catalog of this program along with its powerful editing tools. It has been able to convert thousands of users of Adobe Lr to this more affordable program.
Unlike Adobe, Luminar 4 does not charge a yearly subscription, and this itself is a game-changer.
In this review, I shall check what the software is capable of and whether it can live up to its expectations. This is the latest version of the program. The vendor offers a free update to those who already own Luminar 2018.
Fast Processing Speed
The developers have burned the midnight oil to make this version a league ahead of its predecessor. Forget the slow editing speed of the previous version, as this version almost instantaneously applies changes to the photograph made by the slider. This is what I was looking for.
This software is a hybrid between Photoshop and Adobe Lr and permits you to apply layers on the photographs when you are editing them.
One important point: Make it a habit to switch layers before changing the workspace or you will lose the edits. The ideal method is to set up the workspace for a single layer, make the requisite edits, after which you can create a new layer.
Workspace Galore
The software offers you the choice to choose from many pre-determined workspaces. As different filters are used to make each workspace, you can easily do everything you desire and much more.
I loved this feature because it allowed me to design my personal workspace as well as get rid of filters I would never need.
I was also able to create a methodical process by creating workspaces for individual stages of my photo-editing workflow. In fact, I created a workspace that permitted me to make my primary color changes and RAW adjustments, before creating a new layer and switching over to a de-noising workspace. I could then shift to a different layer and workspace, dedicated to sharpening my file.
Easily Recover Edits
The "undo" feature of this software is a blessing in disguise as it allowed me to undo any changes I made, which also includes workspace switches. This implies that you can recover your edits if you swap over and lose them.
Flexible and Adjustable
The structure of Luminar 4 allows you to customize the program according to your personal preferences and for smooth editing process. You can also configure the software to ensure that it fits into your workflow, and eliminate anything unnecessary that gets in the way.
The fact that this program permits you to work in layers is beneficial as well. Unlike Adobe Lr that allows you to apply masks and a limited number of alterations to areas selected within the mask, Luminar 4 allows you to apply a mask to any layer or filter. This implies that you can make numerous adjustments to just a single area of the image.
One in All
Unlike other programs, Luminar 4 consists of an entire editing bundle and allows you to do everything you require from within the program itself.
After you have completed the editing task, you have the choice of leaving the edits within the library or export them as a file for use with any other program. I was slightly disappointed with the size of the export window, but I am not complaining as I know this software only has the absolute necessities.
Good Price for Great Value
Do not crib as this program offers a standalone software at a pocket-friendly price. The latest version of the software also includes a digital asset manager, in the form of an image gallery, which allows users to organize photos in a better way than Adobe Lr.
Skylum Aurora Hdr 2018 Review
Much More
The slider feature of Luminar 4 allows you to move a single slider to make slight changes to the picture or add multiple layers and masks, as well as experiment with third-party plugins.
Unique Filters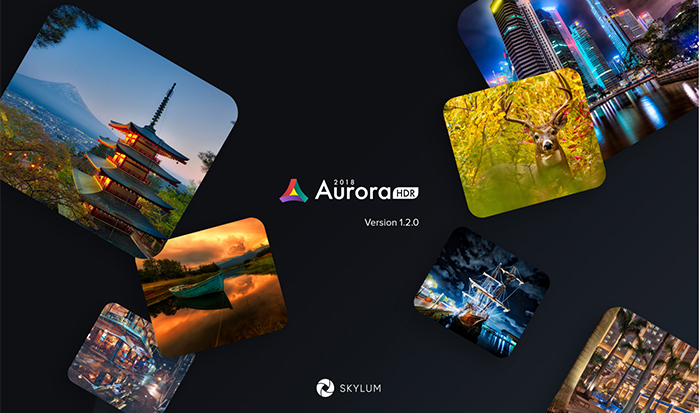 There are some filters which are unique to Luminar such as top and bottom lighting, sunrays and AI sky enhancer. All of them combined allow for endless opportunities for artistic and creative editing.
As mentioned above, the latest version of Luminar has a huge range of new and exciting updates such as:
• Organizing photos automatically with smart shortcuts
• A brand new Accent AI filter
• Folders that remain in synchronization with images on the hard disk drive
• Ability to synchronize adjustments between multiple photographs
• Multiple viewing options (filmstrip, gallery, and single image view), and
• A library for viewing, organizing, and editing multiple photographs
Luminar 4 has the ability to do everything that the offering from Adobe does and also has certain improvements over it.
I was surprised to note that the program's library scanned the hard disk drive of my computer and updated itself to match what my HDD looks like.
I was a bit dismayed by the slow import feature, but this should not be a constraint for first-time photo editing software, considering the low price of Luminar 4. The new version of Accent AI speeds up your workflow immensely.
Use of Artificial Intelligence
The single slider adjustment employs artificial intelligence to access an image and enhance it. This is a powerful feature if you want to develop your photographs quickly. This module handles everything from contrast, color, exposure, details, depth, and tone with remarkable accuracy.
The software is available both for the Windows and Mac operating systems.
Price
The manufacturer offers a free version. However, it lacks all functionalities. Therefore, you should purchase one of the following versions of Luminar 4:
• The Inspiration version costs $89
• The Plus Edition costs $99 and includes "Inspiration Looks" and "California Sunsets" (you save $64)
• Max Edition costs $169. It includes "Inspiration Looks" plus "Aurora HDR" (you save $93).
By the way, the company is offering a special discount on their home page.
Aurora HDR
This is, without any doubt, one of the easiest photo editing programs I have come across as you will find out in this Luminar vs Aurora 2021 review.
Luminar 2021 vs Aurora HDR 2021 Comparison
This comparison explains why I prefer the latter and the differences between the Luminar and Aurora Bundle.
Easy to Use
I prefer to use photo editing software that gives me the desired results without having to go through a steep learning curve.
Despite being sophisticated, Aurora is user-friendly and easy to use. The 2021 version of this photo editing tool creates a finalized tone-mapped file in a couple of steps, pushing it one step ahead of its competitors.
The 2021 version boasts of a Quantum HDR Engine that has an updated tone mapping algorithm over its predecessor.
I was pleasantly surprised by the immediate and natural improvement in the dynamic range of the bracketed shots I opened in this program without making any adjustments. This means that I can have a quality base image to use as a reference point for advanced tone control.
Following this basic tone improvement, the software provided me with a wide range of editing possibilities, with the help of the intuitive slider-based interface of the program.
HDR Panel that is Easy to Understand
Those who have used Adobe Lr will feel at home with the HDR Basic Panel, as this tool employs a very similar control layout. The friendly control layout also makes the learning process simple for beginners.
Easily Edit Photographs Even At Night
This is the tip of the iceberg as Aurora HDR also has an impressive range of style customization tools, which provides precise control over both detail and color.
Those who like editing photographs at night will love the "dark color scheme" of the software that makes slider and menu nomenclature easy to read and also helps in accurate assessment of brightness and color.
This puts Aurora HDR ahead in this Luminar 4 vs Aurora HDR 2021 review and will help first-time purchasers decide whether they should opt for Luminar or Aurora.
Features that Help You Compare Luminar and Aurora
The vendor has added a number of useful updates in the 2021 version despite the fact that the overall functionality of both are the same.
Be prepared to be surprised by the HDR Enhance Panel that offers a quick way of adding enhancements to micro contrast and structure. You can easily extract fine image details without introducing over-processed and unnatural effects with minor tweaks to the positions of the slider in this section.
This area too takes advantage of the new Quantum Engine. This updated algorithm permits you to push sliders further for attaining stronger effects without image degradation artifacts like edge halos from creating an impact on the integrity of an image.
This version also includes an inbuilt noise reduction capability, allowing you to address luminance or color patterning without the need to import the image to different software.
I am sure that by now, you have understood more about Luminar compared to Aurora, and the power of the latter.
The "denoise" function of Aurora is a useful feature that makes this software a one-stop HDR option, even though this function is not as effective or powerful as a dedicated noise reduction plugin. This feature permits you to minimize noise real-time while you change the tone mapping.
Easily Go Back to Any Point of the Editing Process
I loved the history function that keeps a track of all of the changes I make to an image. This allows me to revert to any point during the editing process. Thanks to this, I hardly wasted any time revisiting any image stage without interrupting the creative process.
Luminar and Aurora HDR Further Compared
Aurora HDR allowed me to keep colors within natural limits following tone mapping without having to undertake extensive editing in Adobe.
Another advantage of Aurora is its capability to apply alterations to Adjustment Layers from within the software itself. I was amazed by the degree of details I could extract from just one RAW file.
I could get images that effectively duplicate the human vision's dynamic range through orthodox tone mapping of bracketed exposures. The new version boasts of a "color lookup table," which, in combination with the amazing gradient tool and tone curve, provides dynamic color control, which was, in the past, only possible with dedicated RAW editors.
Price
This advanced photo editor costs only $99 and works on both Mac and Windows operating systems. You can purchase both Aurora HDR 2021 and Luminar 4 for a discounted price of $169.
Hopefully, this review of Luminar vs Aurora HDR 2021 will allow you to decide on which to go for between Skylum Luminar and Aurora and purchase the software that is suitable for your needs. Or better still, getting both as a bundle.
Photography is becoming a trend nowadays not just for professional but for everyone. Now everyone has smartphones with high-resolution cameras so no further need of DSLR to shot a picture.
On the same pace, the demand for photography has risen than at any other time. So we have already written a tutorial for the best photography software to use for beginners and expert.
In this guide, we are going to explain the basic difference between Luminar 4 and Aurora HDR.
Since both of the products are from Skylum, so many buyers usually get confused between these two.
We are explaining both Luminar and Aurora HDR in easy language which really helps you to buy the most effective one as per your photography.
About Skylum
Not to forget, both this software is from Skylum which is one of the fastest-growing and leading photo editing software company.
Earlier it was named as Macphun and initially, there are different photography software launched. Now the company has its main focus on Luminar and Aurora HDR. Recently it included Photolemur to its store which is a well-known photo editor usually for drone photography.
Aurora Hdr Free Trial
Skylum software has been awarded as the best software for photography in rows. Currently, Skylum is available for Mac and Windows and soon they are launching their apps for the smartphone where you can easily edit your picture directly from your phone.
Now come to the main point Luminar vs Aurora HDR
Luminar 4 vs Aurora HDR 2021
Luminar 4
Luminar 4 is one of the top-rated photo editing software in terms of features, users experiences, pricing, and technology. It comes with Artificial Intelligence (AI) technology to boost your photography almost instantly.
There are different features available in the recent version that let you exaggerate your potential with AI in very less time.
Explore Skuylum Luminar

What Luminar 4 Offers
Artificial Intelligence
AI is the biggest reason why most of the photographers go with Luminar 4. It works amazingly and the results are awesome. Almost in every tool, there is AI which intelligently adds effects automatically.
If you use AI, just turn on the single toggle button to apply color, contrasts, brightness almost in no time.
Most of the tools such as Sky Enhancer, Skin Enhancer, Portrait Enhancer, Augmented tools, artificial sun rays, structure editing are embedded with Artificial Intelligence.
Fast Processing
Most often we encounter with slow processing when there are lots of tools in a single platform. But Luminar performance is much much better than we expected.
If you meet the compatibility requirements for both macOS and Windows then expectedly you won't find any problem and everything works smoothly.
Suitable for all photography
Luminar works for all photography. Whether it is outdoors or indoors, portrait or landscape.
There are different landscape tools, color-contrasts editing tools which are suitable for almost every photography.
If you have a Luminar, most probably you don't require any other photo editing software.
Photos collection
All your pictures are located in one single place. You can add them to different folders as per your collection.
You no longer need to import-export the photos from your system to Luminar interface. And also you can directly share your pictures to different social media platforms.
Perfect Workplace
In addition to multiple advanced tools, a recent version of Luminar gives you an amazing feel of its workspace. Everything is easy to navigate and clear layout for every tool helps you to easily access everything.
Instant professional filters
No matter what photography you are editing. There are dozens of presets are available for all categories of photography.
You get instant looks for Portraits, landscape, matte looks, and many others.
Let us take some features to better understand Skylum Luminar
Portrait Photography
Luminar has amazing tools when we go with portrait photography. Not to forget, in portrait photography it uses AI technology to improve face light, red-eye reduction, dark circle removal, face slim, lip color adjustment, eye enlargement, and other factors.
It shows quite impressive results in both indoor and outdoor portrait photography.
Content-aware technology
Now, with Content-aware technology, no one misses the true color of multiple objects in one single picture.
Just with a single click, it can all be done by itself.
With its advanced tools, it automatically detects the objects (including people and faces, clouds, water, buildings and more) and improves them to give you a perfect masterpiece.
The content-aware technology smarty identifies the human and do not over-process it and retain the natural skin.
Object Removal
Most of the photo editing tools do not include object removal tool but Luminar 4 does include this.
It intelligently removes the objects from the picture without leaving any halos, noise, and artefacts.
Detail Enhancer
Either you need a small detail enhancer or a large detail enhancer, you can easily slide the tool to enhance the details.
AI Accent tool
AI Accent tool is the combination of dozens of adjustment tool that instantly applied at your picture all with Artificial intelligence. You no longer required to edit picture manually.
This tool senses the picture and adjusts contrast, color, hue, texture, and much more.
So this is all about Luminar 4, now let us look into Aurora HDR for clear differentiations.
Aurora HDR 2021
Now comes to HDR photography, Aurora HDR is one of the best HDR photography software for this year.
For what purpose you must go for Aurora HDR?
You must be specific if you are looking to buy Aurora HDR. Basically, Aurora HDR is considered for dynamic range photography where there is a difference in contrast to low light and bright light.
When there are high contrast scenes, most of the normal photo editing software doesn't seem to be effective. So we have to considered HDR software.
Aurora HDR is advanced software but you might have seen the HDR images on smartphones. iPhone and many other smartphones come with HDR technology to adjust the contrasts itself. Similarly, the software is the professional version.
Explore Aurora HDR

How does it work?
To create HDR photos, you must need the same frame at different exposure of lights and then combining those images to create the final HDR image.
Suppose we have 3 different pictures of the same frame with different light exposure
Now when we merge all these images into HDR, the result would be like,
Check out the difference before and after combination.
Who should go with Aurora HDR?
If you are a bit above than the normal photography lover, HDR is really a nice choice. But the thing is, you must require some knowledge about the camera you are using.
You must know the different exposure, shutter speed to get multiple shots for a single image.
But if you are just having a single photograph and need to edit that one, the Luminar 4 is the best choice.
Is Aurora HDR better than Luminar?
This is hard to tell which is better, I must say, both are the best in their specific categories. You won't find any better option than Luminar when looking for editing single picture or when bracketing images, no one is better than Aurora HDR.
You can initially start with the trial version of Aurora HDR and Luminar to better understand there working and usage. This is completely free to use for 14-days.
What do you get in Aurora HDR 2021?
There are many advanced tools and features available in all-new Aurora HDR. Let us look at some of them.
Quantum HDR Engine
Aurora HDR comes with Advanced Quantum HDR Engine powered by Artificial Intelligence. It gives the highest quality of bracket merging with an advanced level of color enhancement to the picture.
With Artificial Intelligence technology, it automatically adjusts the correct exposure of the image without leaving any halos, artefacts, and chromatic abrasion.
HDR editing tools
Tools make things much easier and similar is the case with HDR editing tools. There are more than 20+ tools to edit your HDR photography.
This gives you access to manually make the changes wherever you require. You can adjust the amount on HDR, Dodge & Burn, Polarizing filter, Mapping, Toning, and other such tools.
Skylum Aurora Hdr
Professional editing
Apart from the basic HDR tools, which are more considered for basic level editing, there are also some of the professional editing tools for experts.
Layer & Masking: Enjoy the freedom to create whatever you want with powerful layers, blending modes, masking and other features
Batch Processing: For hundreds of images – one piece of software. With a powerful bulk processing engine, you produce many beautiful HDR photos at the same time.
RAW Support: Aurora HDR gives your Raw photos the best treatment, supporting the most popular cameras and intelligently enhancing every pixel.
Aurora HDR works for both Windows & macOS and is used as standalone or Plugins to Apple Photos Extension, Adobe Photoshop plugin, Lightroom plugin.
So this is all about Aurora HDR vs Luminar. I hope this guide clears all your doubts and now you are at the place where you can easily decide which is better to choose for your photography.
There is also a special sale for Bundle pack (Aurora HDR + Luminar) for interested readers. For extra savings, you can use the Coupon – MADESTUFFEASY at the checkout page.
Conclusion
Both Aurora HDR and Luminar are amazing software to make your photo to the next level. The only thing that make the difference is the choice of photography you are choosing.
Just grab the free trial to test both the products. Once you got everything pick out the best one.