Basecamp 2 integration overview. TeamGantt's Basecamp 2 integration enables you to easily transfer projects and information from the Basecamp To-dos format to the gantt chart in TeamGantt. Once integrated, your Basecamp 2 To-dos will update automatically as you add, remove, and reschedule tasks in TeamGantt.Likewise, any To-dos you add in Basecamp 2 will appear in TeamGantt.
Trix doesn't support Markdown in and out, and while for many uses that's just fine, for my use-case that's a showstopper. I'd like to see support for Markdown (specifically CommonMark) added to Trix, either directly or perhaps as some so.
And I want to paste it into, oh let's say Basecamp. If I did the naive thing from the command line: pbcopy Basecamp document — not at all what I wanted. Enter stage left: Pandoc.
Markdown is the bee's knees. A nice, clean, universal language that programmers AND non-programmers can use to format text? What's not to love? (Seriously, answer the question Basecamp/Trix).
Some styles failed to load. 😵 Please try reloading this page Help Create Join Login. Open Source Software. Accounting; CRM; Business Intelligence.
A few years ago, I was looking to solve a problem that, in hindsight, didn't need solving. Specifically, I wanted to have a system in place for legal clients to have easy access to their digital documents. After some research and trials (why are nearly all legal-focused software/services terrible?), I ended up choosing Basecamp.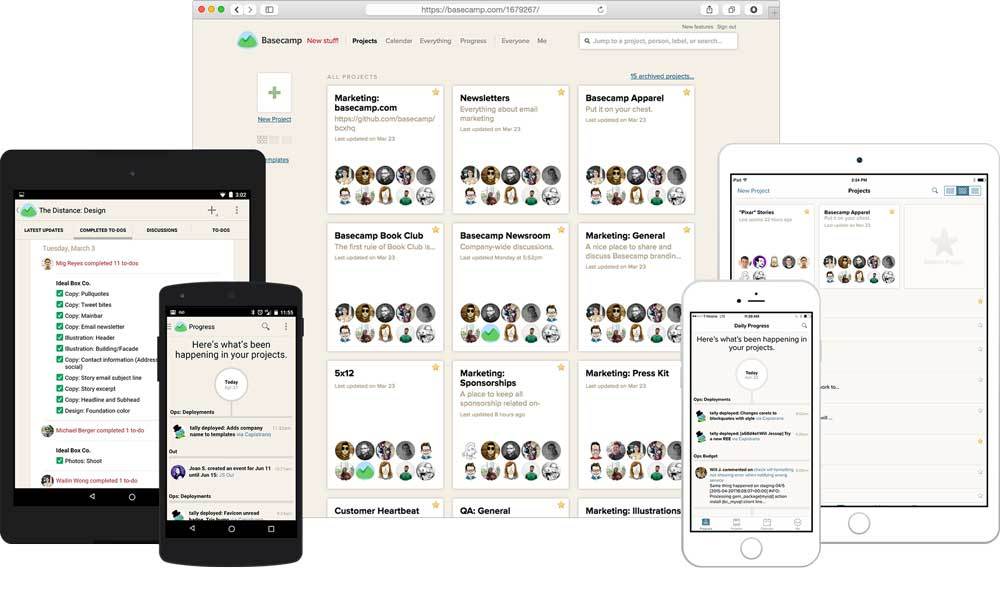 I have read several books by Basecamp's founders, and I believed (and continue to believe) in the company. So I spent time and money making the transition of many legal files into a Basecamp install and spent client attention getting them into the system. This was no small investment for me. Basecamp costs $1,000 per year. Moreover, it is a web service and not particularly automation friendly. I figured out work-arounds, but my traditional bag of tricks did not work, and everything I did in relation to my legal files took … just … a … little … longer.
OmniFocus recently reminded me that I am a few months away from my annual Basecamp renewal, so I spent some time looking into my usage. In doing so, I realized that only 3% of my clients were using it as I envisioned. I spoke with a few clients about this, and one explained to me, "Dave, I'm paying you for a service. Don't make me learn software to do so."
In short, my Basecamp experiment crashed and burned. So over the last few months, I have been pulling my legal data out of Basecamp, and I am now sorting out a more traditional, local file system for that data. There were other benefits available on Basecamp that I will miss, specifically the ability to easily combine documents, notes, email, and other data on a per-transaction basis. So now I am neck-deep in JavaScript and creating tools in Drafts, Hazel, Keyboard Maestro, Shortcuts, and all the other bits to replicate those features locally. It's all working out, and it probably would not surprise you to learn that I am enjoying building out the new automation.
There is, however, a plot twist. The purpose of the Basecamp experiment was to solve a perceived problem with the law practice, but since I had the account, I also started using it for administration of the MacSparky bits. My virtual assistant liked Basecamp and, from the beginning, it was a very convenient place for us to work together. I spent some time looking at other collaboration tools and none of them are particularly appealing. So while I am going shut down my paid account, I will remain in Basecamp with a free personal account, limited to three projects. That is plenty for us to keep things rolling at MacSparky.
Plan on future posts here about automation and file management since now I am neck-deep in it.
"perfect solution for remote teams"
Before Basecamp: Projects feel scattered, things slip, it's tough to see where things stand, and people are stressed. After Basecamp: Everything's organized in one place, you're on top of things, progress is clear, and a sense of calm sets in.
One place, not all over the place.
Remote work is especially challenging when stuff's spread out across emails, file services, task managers, spreadsheets, chats, meetings, etc. Things get lost, you don't know where to look for stuff, and people put the right information in the wrong place.
But when it's all together in Basecamp, you'll see where everything is, understand what everyone's working on, and know exactly where to put the next thing everyone needs to know about. Your team can access Basecamp from anywhere - on the web, on iOS, and Android. This is the modern way – The Basecamp Way to Work.
We literally wrote the book on working remotely.
We don't just make software for remote work; we wrote a popular and influential book about working remotely too. REMOTE shows both employers and employees how they can work together, remotely, from any desk, in any place, anytime, anywhere. Avoid common pitfalls, learn best practices, and get up to speed quick.
Companies change for the better when they work in Basecamp.
Software development shops, design firms, freelancers, consultants, architects, agencies, media companies, schools, and non-profits around the world have switched to Basecamp to fundamentally improve their project workflow.
"I've used Basecamp for a million projects over the last decade and a half. It's beautiful software that has resisted every wrong trend and stayed true to the things that mattered most. Highly recommended."
-Tobi Lütke, CEO, Shopify
"We can see exactly what needs to be done and when. We're much more efficient."
-Tina Lannin, 121 Captions
"We've had less confusion with task responsibilities and deadlines, which has increased productivity and efficiency."
-Dale Lavine, NASA
"Accountability for tasks. No more 'I thought so and so was responsible for that.'"

-George Groves, Piehole.TV
Basecamp Markdown
"We are all collaborating more on feedback, it helps to show accountability as well."
Basecamp Markdown App
-Samantha Silberberg, Quartz
"We don't need to spend as much time in meetings now that we use Basecamp."
-Brad Vandiviere, Faith Chapel Billings
"Transparency and communication has increased."
-Joey Rosenberg, Women Who Code
"Time management and productivity. Makes my job easier rather than having to constantly ask for progress updates."
-Kyle Jernigan, Crossroads Church
"Greater collaboration and less Excel!"
-Spencer Stevenson, 3M
"Task completion! The lists and reminders help people remember what they said they were going to do and helps hold them accountable to the team."
-Scot Evans, University of Miami
Have questions? Holler.
Ready to get going? Engage: